My Inner Toddler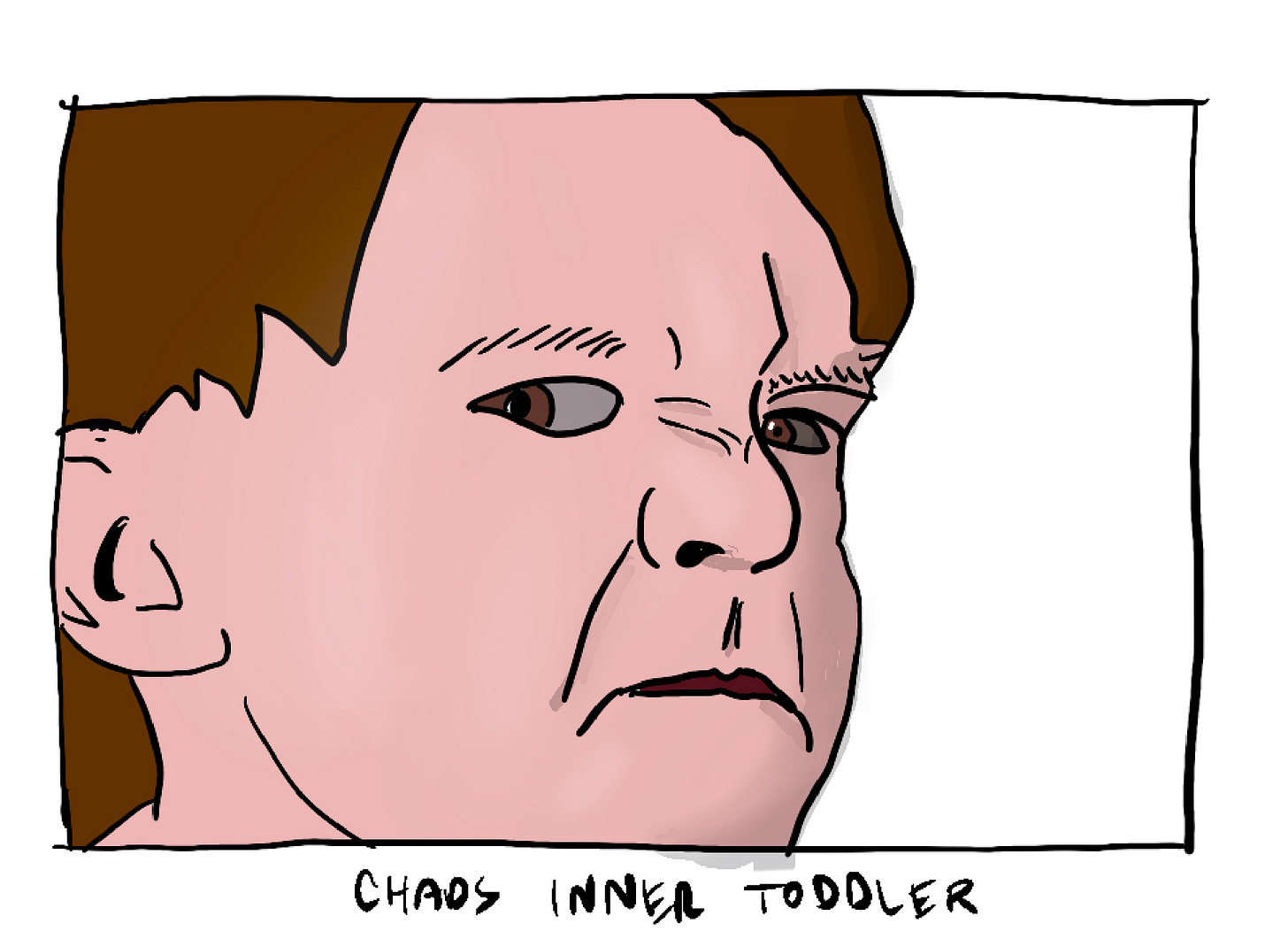 My Inner Toddler has been a brat lately. Defiant. Stomping his foot. Fighting me tooth and nail against just about everything. Instead of yelling, or ignoring him, I'm starting to talk to him. See what he really needs. It's been interesting.
Just like a real child, the Inner Toddler wants something. To express something or be heard, at least. There are reasons for the bad behavior.
The irony of coaching
At my day job, and as a side business I coach people. I help them understand where they are, and where they want to be. I ask them questions to surface what they might want to try to remove the things that block their progress. It's not about healing from the past, that's therapy. It's not about hustling or productivity, that's bullshit.
It's about transformation. Making changes in oneself so that you can move closer to your dreams.
I have always been good at talking with people and challenging them, and cheering them on. I've studied and practiced as a coach, and I'm good at it.
When working with others. Not with myself. Hence the irony. That's why coaches need coaches too. "It takes a village" to raise a child, especially when the child is a bratty inner toddler like mine.
Chaos surfing
I could just link to any article on Ness Labs, as they're all so damn good. I don't read a lot of sources, but always pay attention to these. The Chaos surfing: from surviving to thriving in chaotic times is hitting me hard right now.
I'll have a think about that articles four steps and maybe I'll write about it here next time.
Let me know what your four steps might be.
Was this issue helpful for you?
With your feedback, I can improve this newsletter. Click on a link to vote:
Build your own? 👉 FeedLetter.co